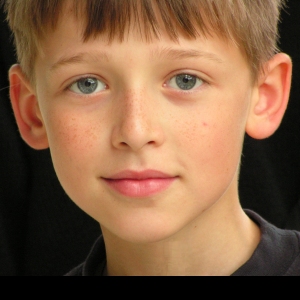 No Expertise required
The Child Profile can be understood by anyone. It is not cluttered with astrological jargon.


Symbols listed for students
For those who like to be kept informed, the Rising Sign (known as the Ascendant) and all the planets are shown by sign and house position. For the astrology enthusiast, aspects can also be identified by planetary glyphs discretely placed in the margin. A key to the symbols is included on the back of the cover.

Know your child to identify future capabilities and interests.
The Equinox Child Profile will help you in the great responsibility of parenthood (or as a grandparent) by providing insight into your child's nature and development. From this, you can identify his or her capabilities, interests and potential problem areas. This will enable you to consider opportunities and guide your child into environments that will bring out his or her full potential. This is much more than the choice of schools, subjects to study or hobbies to pursue, you can help your child focus his or her energy into the most constructive avenues of life.

This analysis explores your child's psychological make-up and potential. It is not about predicting future events. Nor is it generalised statements like media 'star sign' astrology. It is a unique document bound into a booklet and created specifically for your child alone.

How many adults do you know who have had problems because their parents tried to make him or her be like themselves and to follow their path in life?


Why is objective insight into career potential so valuable?
For an older child, the chart can help with the difficult choices of schooling and later the choice of subjects to focus on. While most children and parents are guided by limited reports from teachers, the Equinox Child Profile can give you an inside track into future career probabilities without limiting possibilities or personal bias.


Written as much for 'new-borns' as for young teenagers.
Even with babies, the chart will confirm many of the positive characteristics you have already noticed in your infant. The sometimes challenging adjustments of bonding becomes more natural with an enhanced understanding your child.


Bridge the generation gap.
The teenage years tend to be more complex nowadays especially for kids in large cities. Here, the Equinox Child Profile can help you bridge the generation gap and establish a warm and mutually respectful rapport.

But this is more than an investment in your child's upbringing. You and your family will gain a satisfying pleasure over the years as your child grows up and as you re-read passages and reflect how remarkably accurate these insights were!



Note: Feedback from customers above includes comments on the Character Portrait for adults.

Child Profile:
Astrological Analysis
Ages:0 to 14+ years
Personality & Potential
Format: Booklet
Binding: Perfect
Avg. Pages: 16
Author: Robert Currey
Requirements:
Date of Birth
Place of Birth
Time of birth
Warning! Before giving the Child Profile as a gift like a Christening Present, check with the parents. Astrology can challenge some people's personal beliefs.