Interview with Karen Chiarello at the Equinox stand at the Mind Body Spirit Festival in Sydney (2011)


I started Equinox in 1981 ... but I'm not going to bother you with the history right here. What is important is that I was and remain a consultant astrologer, first and foremost so everything that comes under our Equinox brand name has to be of the very highest standard.

We are best known for the Equinox range of chart interpretations. I designed and wrote these analyses to replicate my work as a consultant. This meant writing complex software that weighs up the factors in a chart in an intelligent way rather than deliver a set of fragmented text as almost all astrology programs do.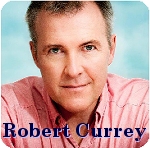 I also head a team of astrologers and we are all available for live readings over the telephone. They have a variety of specialities - family relationships, horary astrology, electing a date for an event, rectifying the time of birth ... My speciality is Astro*Carto*Graphy - locational astrology enabling you to discover the most fulfilling and challenging locations in the world.

We can provide you with analyses by other astrologers such as Jungian analyst, Liz Greene and her DVD with instructions on reading a chart. We also have celestial products such our classic Moon Phase Calendars and stylish Lunar and Zodiac fridge magnet/cards.

Robert Currey
---